Important: Please note the time changes effective from 7th January 2019 – We will open earlier at 8.45 am and finish earlier at 3.00 pm.
The latest newsletter is available to download here. For recent updates, visit our parents page.
The Duckling Nursery aims to include all children and their families into a secure, supportive learning and caring environment.
We welcome and encourage diversity.
---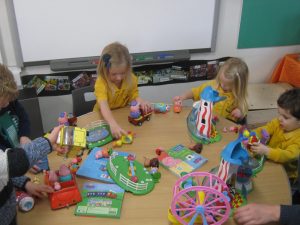 We are a privately-run nursery for 2-4 year olds and also provide before and after school care. Situated in the village of Writtle, we operate from a classroom on the Writtle Infant School site with our own fenced off garden.
We use a key person system to deliver the Early Years Foundation Stage curriculum  and are rated good by OFSTED (see our latest OFSTED report).
Prices start from £20 for an afternoon session. More information is available on our full price list.